About Seeds in His Garden
Seeds in His Garden is a children's home located in Nairobi, Kenya.  We provide care for abused, neglected, needy, abandoned and orphaned children. At any given time, 20-30 children ranging from newborn to teenager call Seeds in His Garden home.  Founded in 1998, Seeds in His Garden (SIHG) has pursued the highest standards obtainable in Kenya for the safety and welfare of children.  Preparing our children to be Africa's future leaders requires far more than just providing food and a bed.  At SIHG we seek to provide our children with the physical, emotional, academic and spiritual tools needed to reach their full potential.
Seeds In His Garden is registered under the Kenyan Ministry of Gender, Cultural and Social Services (cap. 141 and Cap. 164) and the Kenyan Ministry of Lands and Settlement (175 as P.S. No 957).
"Children are the key to making a difference in the world."

"Without our commitment to develop them in all the critical elements of a human being, there is little chance that they will have the tools to assist themselves or others."

"We all have the ability to cause transformation in our lives as well as those around us."
Our Strategy
The children who come to Seeds In His Garden arrive with severe neglect and trauma in their lives.  Experiences vary, from girls raped as young as age 9, to babies abandoned and left for dead.  At times SIHG has had children who have had such severe abuse the child fears a touch of any kind.  Others who enter the home cannot be left alone for fear that the caregivers will disappear.  Some children having never been to school, struggle gaining the confidence to believe that they can catch up to their age-mates.  Some do not believe in anything or anyone and are unable to find a framework within their life that will provide hope and meaning.
We provide them with a safe and caring environment where they can be children again.  A place where they can regain their health and strength, learn their life skills, and get the best education in order to develop themselves as great and independent people.

Physical Care
Everything starts with physical care. Several children come to SIHG suffering from malnutrition, extended bellies, lack of muscle mass, loss of hair, and skin abnormalities. Not only do these children suffer from food deficiencies, but often times they lack a key element- the desire to recover. Their self-esteem and trust are gone, and they look at eating food as a chore. Providing them with proper nutrition is the first step to any recovery.

Emotional Care
This second element is often the most challenging. It takes time, effort and a huge amount of patience to move from the initial state of confusion and fears. At SIHG the children learn to express their feelings, cope with their pasts, build their self-esteem, and deal with anger and bitterness.

Educational
SIHG believes that no education equates to; no promise, no home, no contribution to others. The children at Seeds in His Garden are raised to become the future leaders of Kenya. This requires the best education in the best environment. For some of our kids that environment is the home school, whereas others go to high quality schools outside the house.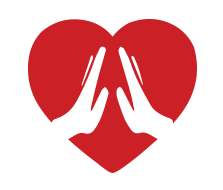 Spiritual
Seeds In His Garden believes in freedom of religion. We also adhere to the philosophy that we are physical, emotional and spiritual beings. We are not called into religion, but rather we have a spiritual call and quest. We believe that SIHG is simply a conduit for the children to find what they are gifted at and develop those gifts so that they can share it with others and make a difference.
Children are exposed to all faiths and belief systems. SIHG is a Christian home; however, the children have the freedom to choose what makes sense for them.